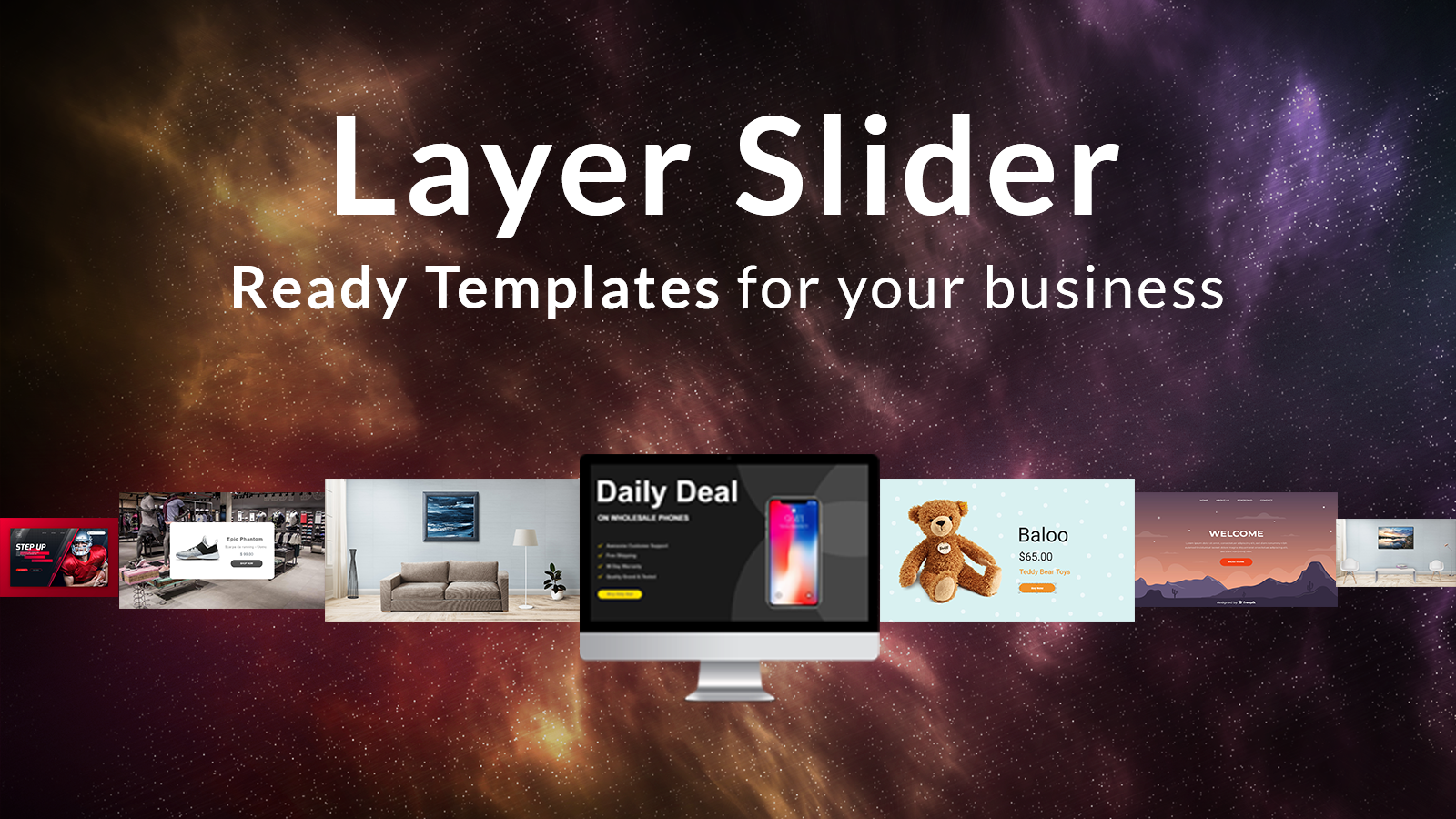 13 Nov

Layer Slider for your Shopify website!

Here is one of the most successful secrets for your Shopify website!

When you have so much to offer on your site, it's hard to know what to display on your homepage.

LayerSlider can help you show off images, videos, post content, and more. It includes hundreds of different animations and the ability to layer content in each slide. With each slide, you can add layers of content including images, videos, text, and more. Each layer can have its own transition effects. 

What is a Layer Slider?

LayerSlider is a premium multi-purpose animation platform. Sliders, image galleries, slideshows with mind-blowing effects, landing pages, animated page blocks. A Layer Slider is a slideshow which is built up from layers. The modern image editors use layers which you can design, drag & drop everywhere and customize them. If you create your own website design, each layer will contain a piece of your website.

Why Use a Slider Plugin?

A slider is a fun way to show off your most popular content, display featured products from your eCommerce website, or share photos from your latest trip. Slider animations can be eye-catching and engaging for users, too. With a nice layer slider you can increase the visual appearance of the website. You might have heard the expression: a picture is worth a thousand words. However this is true, sometimes a picture isn't enough to tell the whole story, you need text for that. Each layer has its own type of content you can display using it. This content makes all the difference when it comes to making the slider special. You can add a caption, add a new button, or even longer text to your slider.

Here are some benefits for YOU Shopify website:
Build your presentation with animations

Show in a professional way your portfolio

Make your life much easier, because you CAN now create a layer and animation slider

You can switch from personal to corporate business using different logics

Chance to feature multiple offers at the same time and put multiple CTAs on every offer

Effectively highlight new content

Utilizing rotating images is a great tactic to keep your site looking fresh and new

Add a Touch of Creativity

Give a luxury view to your products

Marketing your products
So let's make your Shopify website more successful just within a click!