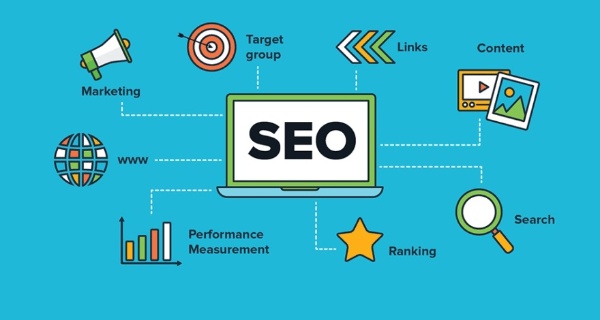 03 Mar

10 Shocking SEO Facts You Never Knew About

1.Page titles are the most important on-page element after content

Page titles tell people and search engines the topic of the Web Page. They also tell search engines an estimate of how relevant a page is to a searcher's query. For this reason, page titles should be as accurate and relevant to the page's content as possible. Sometimes people can decide to read the continuation or not after reading the page title. 

2.Home Page Optimization is one of the most important functions to do

Home page optimization or on-page SEO refers to the practice of optimizing web pages to improve a website's search engine rankings and earn organic traffic. 

3.Page Speed really matters

Website speed is the first impression you ever make. The faster your site loads, the greater is the probability that you will be able to attract and engage more shoppers. Slow websites kills conversions

4.Google+ is the highest correlated social factor for SEO ranking

Social signals account for seven out of the top eight factors correlated with Google search results, with Google + taking the top spot. Google+ is not like any other social network with the biggest difference between Google+ and other social networks, in relation to SEO, being the way that the user-created content is treated.

5.Not All Search Engines Use Links as a Ranking Factor

Google is no longer taking into consideration links as a ranking factor. It seems like Google wishes to rank websites based on facts instead of links. They even discussed the idea of excluding back links from the Google algorithm. This means that the trustworthiness of a domain might help it rise up rankings if Google measures quality by facts, instead of links.

 6.Google Has Search Evaluators to Determine the Quality of Results

You might know by now that a lot of algorithms are used by Google in order to rank websites. You might be surprised to find out that to evaluate the quality of search results Google hired people who make around 40,000 precision evaluations. These search evaluators have to establish the quality of results for various searches.  

 7.Animations are an important factor to attract people to your Website 

To attract online users' attention, various kinds of animation are widely used on websites.  It also communicates more clearly and effectively with customers and engages people better. Animation also holds people's attention longer than just a static web page and increases Usability.

8.A Video on Your Homepage Will Double the Chances to Show up on Page 1 of Google

Everybody likes videos, right? They are instantly more attractive than text for lots of people. According to a study, videos are 41% more attractive than texts. 

 9.Google Ranks Events Based upon Popularity

According to another patent granted for Google, it seems that the search engine will soon rank events depending on popularity instead of considering the number of inbound links pointed at the event's pages. This will help users choose the most interesting event when multiple events take place at the same time.

10.Google usually crawls your homepage first

Sometimes a new site might go up and it might get a lot of links to a specific page inside the site. So Google finds the link to the inside page first and then works its way back to the home page after first finding the inside page. Typically, most of a site's links are to the home page and that means generally Google first finds the home page link.

The difference will be obvious once the app SEO Blocks for Shopify is installed. Move forward from your competitors! Get it now! 📈  If you can't find a specific feature, feel free to ask us!

The difference will be obvious once the app is installed. Move forward from your competitors!Get it now!✔ If you can't find a specific feature, feel free to ask us!

Join our Facebook to get the news of our apps and to read further interesting information.