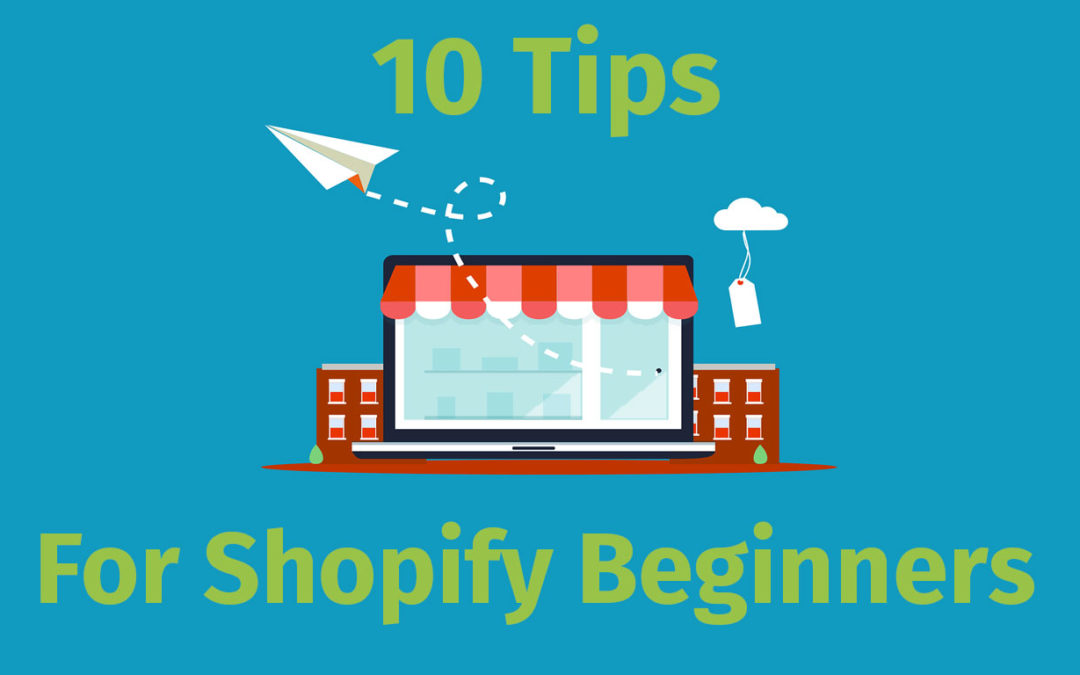 28 Feb

10 Critical Shopify Tips You need to know before starting an Online Store

1.Focus on mobile while designing a website

Shopify has a great website design tool. All you have to do is just drag and drop elements and set up a URL structure. What many first-comers forget about is creating a great mobile version of the website along with the desktop version. Why is this important? Many reports show that 8 out of 10 people won't continue to browse your website if it's not displaying properly on their device. That's 80% of traffic lost due to one mistake.

2.Stick with Shopify hosting

You can't underestimate the power of web hosting. Website speed largely depends on it, and customers will leave if the loading time is over 10 seconds. Even if you're buying Shopify Lite to boost your already existing website, consider switching to Shopify's hosting. 

3.Don't use a free domain

Shopify will give you a free custom domain, but it's pretty much useless. Needless to say, there's no way to build a brand. Besides, all your SEO efforts will go towards Shopify's main domain. Don't wait for the store to grow before you buy your own domain, do it now. 

4.Grab some plugins

The best thing about Shopify is the number of plugins it has. The platform scores high on Apps & Community on this website builder comparison, and there's no other platform like Shopify that has that amount of customization.

5.Never forget about photography

Even though Shopify is going to do a lot of things for you, it can't do everything. One of the most important features that means everything for your sales is not on the list. It's photography. Your website can be perfectly built, but if photos of the products are poor, you're getting nowhere. Make creative photos with a good quality and build your website with those photos.

6.Learn the basics of SEO

It may take you a long time to get to link building, content marketing, and the like, but it's worth spending a couple of hours to learn the basics. Shopify offers you all the instruments, all you need to do is use them. However, you should start doing on-site SEO early on. Otherwise, you may end up with a website that needs hours of work to make it Google-friendly before you promote it.

7.Use Facebook Messenger

According to a research, 79% of users prefer to live chat rather than email because it's faster. 54% prefer to just talk over social media. Shopify lets you combine these two channels with Facebook Messenger integration. It looks super neat too. But Facebook Messenger is not just a way for you to talk to your customers directly. It has features that will make the customer experience in your store outstanding. 

8.Always test your store's mobile settings

Before you run your first ad campaign, you need to double check to see what your website looks like on mobile. For example, when you create an ad, not everyone will view the website on their laptop. Some might see the ad on their phone or tablet. Sometimes, when looking over your website on a different device you might notice that images aren't resized properly. By knowing that the model's face in the picture is cut off, you might choose to crop the picture differently so that it appears in the same format as the desktop version.

9.Install ready-made products on your store

If you've just signed up for Shopify or are thinking of signing up for Shopify, you might not know what to sell. Some Shopify store owners sell unique products that they create themselves. Other online retailers purchase bulk inventory at wholesale prices. You can also create print on demand products which allow you to customize your own products. The fastest way to start an online store is to sell proven products. 

10.Pay attention to Google Analytics

Google Analytics will be the best tool for you to use to track your website performance. Don't over complicate things at this stage, so take a closer look at this Introduction to Google Analytics for Ecommerce. You must be able to measure your store's performance at all stages, and this thorough guide helps you set up the tool and how you can better understand your reports. It also briefly explains how you can get to grips with your social media analytics.

The difference in your Shopify store will be obvious once the app SEO Content Blocks for Shopify is installed. Move forward from your competitors! Get it now! 📈  If you can't find a specific feature, feel free to ask us!

Join our Facebook to get the news of our apps and to read further interesting information.

Start small, but aim Big!!!