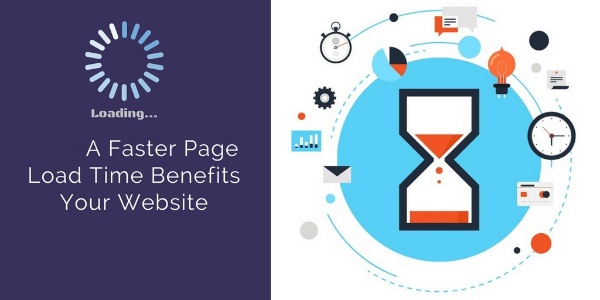 26 Feb

5 Reasons Why Website Speed is Essential

Improving your Website Speed will Benefit your Business:

1.Website speed is the first impression you ever make.

First impressions are vital on the web. Your customers, readers, and website visitors make an instant judgement about you and your business. If your website loads fast, you've instantly made a strong first impression. It's a quick-win for user experience! If it loads fast, your new visitor is immediately happy. It's pure psychology. We consider fast websites to be professional and reliable. We relate speed to efficiency, trust, and confidence. 

Shoppers think "If it's fast, it must be professional!"

 2.The faster your site loads, the greater is the probability that you will be able to attract and engage more shoppers.

79% of online shoppers say they won't go back to a website if they've had trouble with load speed. A slow website, on the other hand, makes Shoppers think it's unsafe, insecure, and untrustworthy. And it's really difficult to turn around that negative first impression. 

3.Nearly half of the users share negative experiences with their peers, spreading the word of heavy, unresponsive sites faster than said web pages load.

You don't get a second chance when it comes to user experience. Nearly 80% of your potential audience aren't coming back.

4.Slow websites kill conversions.

47% of customers expect a website to load in two seconds at the very most. 40% will abandon it altogether if it takes longer than three minutes.

5.Google Favors Faster Websites. 

Website Speed Actually Impacts Search Ranking.  Google already uses a multitude of factors to determine how to rank search engine results. 

So move forward from your competitors and give a rocket speed to your site with Rocket Page Speed ✔.

The difference will be obvious once the app is installed. Move forward from your competitors!Get it now!✔ If you can't find a specific feature, feel free to ask us!

Join our Facebook to get the news of our apps and to read further interesting information.